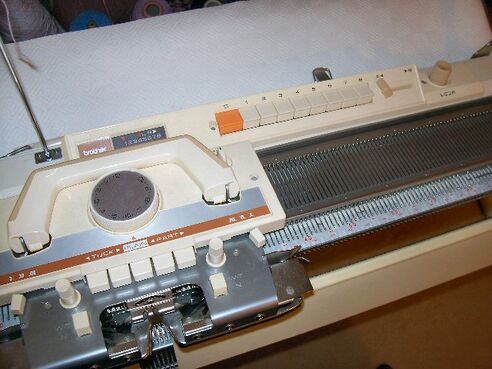 Specifications
Single bed knitting machine
Standard 4.5mm needle gauge
8st semi-automatic pushbutton patterning
Can produce an incredible variety stitches, including tuck, slip, and fairisle
Metal bed
200 needles
Interesting features
This machine has 5 positions (A, B, C, D1 and D2) and two holding positions, something which was dropped from later machines.
Recommended yarn
English 2ply up to light DK
Accessories included with machine
Cast on comb (long)
Cast on comb (short)
2 small weights
2 clamps
Spare needles
Row counter
Lace carriage
Tension mast
Available accessories (sold separately)
KR710 ribber
KHC820 single bed colour changer ??
KRC900 double bed colour changer ??
KA?? intarsia carriage ??
Community content is available under
CC-BY-SA
unless otherwise noted.