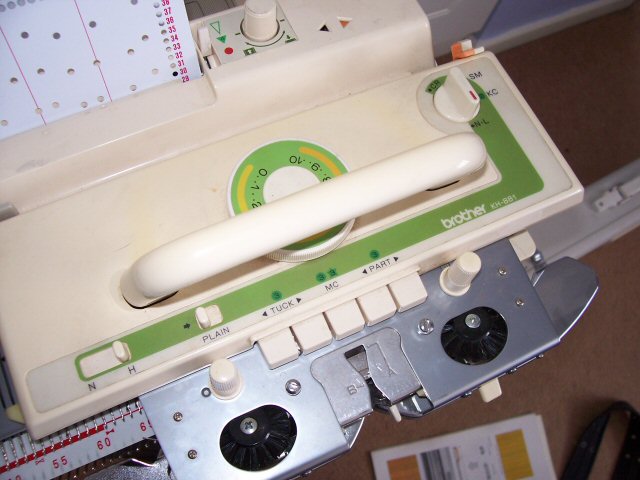 The Brother KH881 is a punchcard machine with built-in half scale knitleader. It can do fairisle and single motif knitting because it has KC1 and KC2 positions, which control end needle selection. It was one of the last standard gauge punchcard machines produced by Brother, so has a lot of features built in.
Specifications
Single bed knitting machine
Standard 4.5mm needle gauge
24st punchcard patterning
Built-in half scale knitleader
Can produce an incredible variety stitches, including tuck, slip, fairisle, lace, fine lace, plating, single motif
Metal bed
200 needles
Recommended yarn
English 2ply up to light DK
Accessories included with machine
Cast on comb (long)
Cast on comb (short)
2 small weights
5 large weights
2 clamps
Double eyed transfer tool
Single bed plating feeder
Spare needles
Row counter
Motif cams
Lace carriage
Lace cams
Tension mast
Set of punchcards
Set of mylar sheets for the knitleader
Available accessories (sold separately)
KG?? garter carriage
KA?? intarsia carriage
Community content is available under
CC-BY-SA
unless otherwise noted.